6 Compounds with Extraordinary Outdoor Pools
Shanghai is getting hotter and hotter and what better way is there to freshen up than a nice swim in a gorgeous swimming pool. Here we've picked 6 of the most dazzling outdoor swimming pools in town. We believe you'll be equally impressed.
1. Forest Manor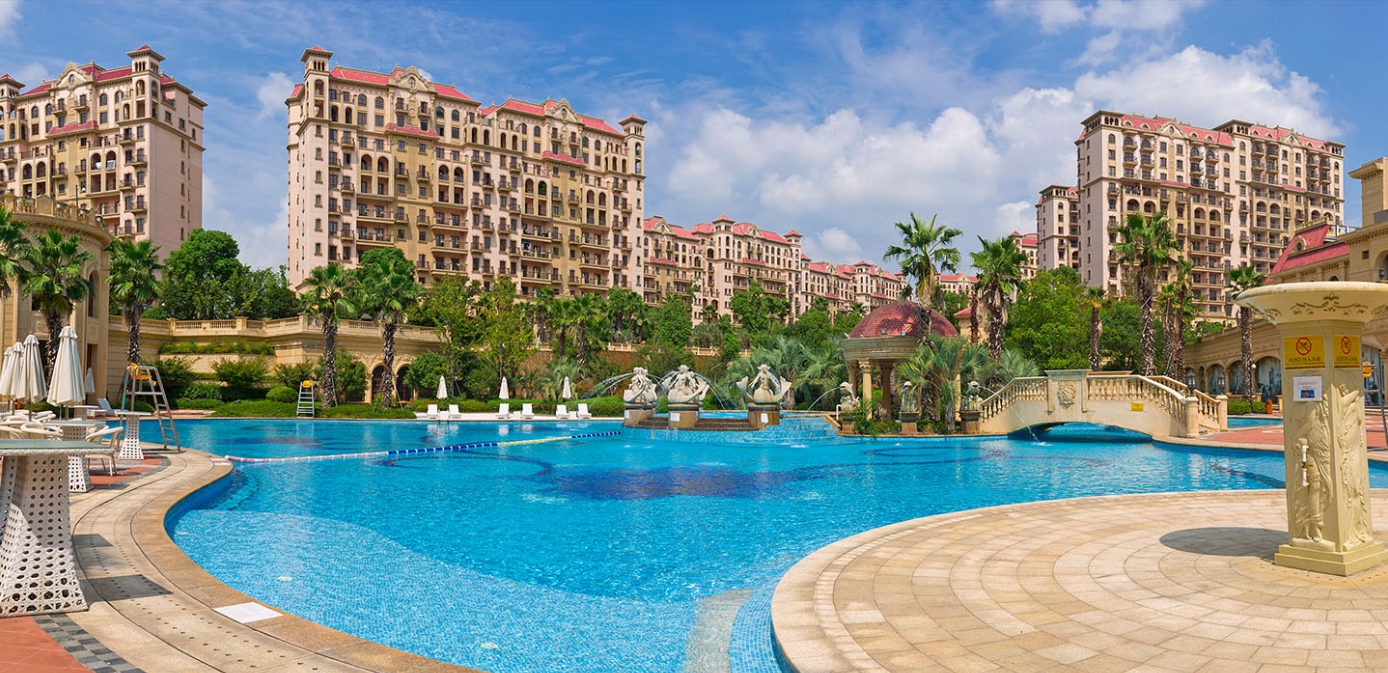 Without a doubt one of the most prestigious villa compounds in the city. It counts with a total of 240 American & British Style villas tailored to the highest standards all scattered around a central lake. Residents have access to the spectacular outdoor pool that could easily be part of a 5 star resort in an exotic island. Management also provides tennis courts and gymnasium to its residents.
2. Shanghai Centre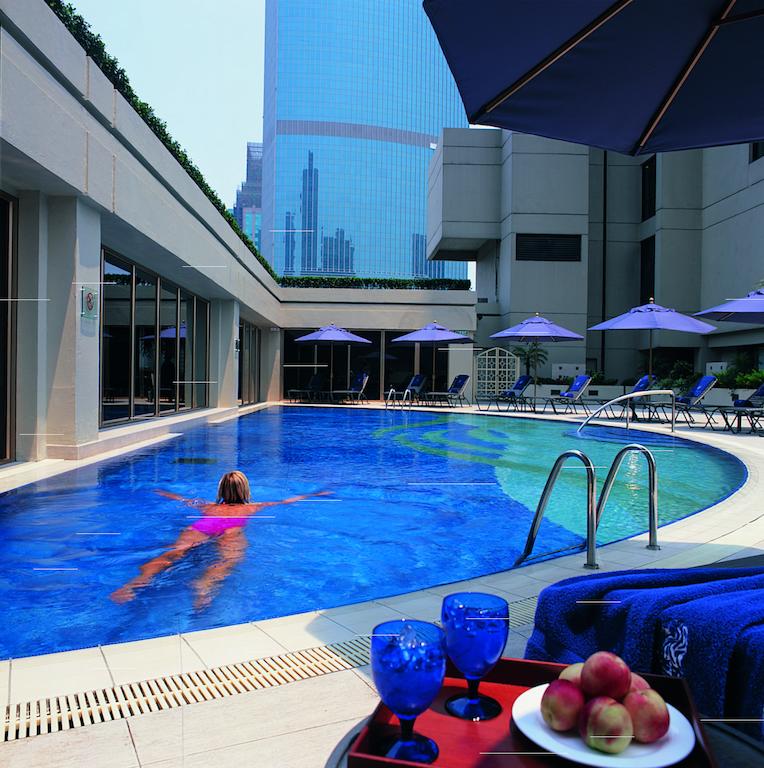 A Shanghai icon since opening in 1990, Shanghai Centre is centrally located on Nanjing Road West, one of Shanghai's most famous streets. Often called a city within a city, Shanghai Centre encompasses 472 premium serviced apartments, 30000 square meters of prime office space, an exclusive three-level retail plaza, a spacious exhibition Atrium, a world-class perfromance theatre, a platinum 5-Star Hotel, and two swimming pools (indoor & outdoor) perfect for a nice dip after a busy day or on a hot summer morning.   
3. Yanlord Garden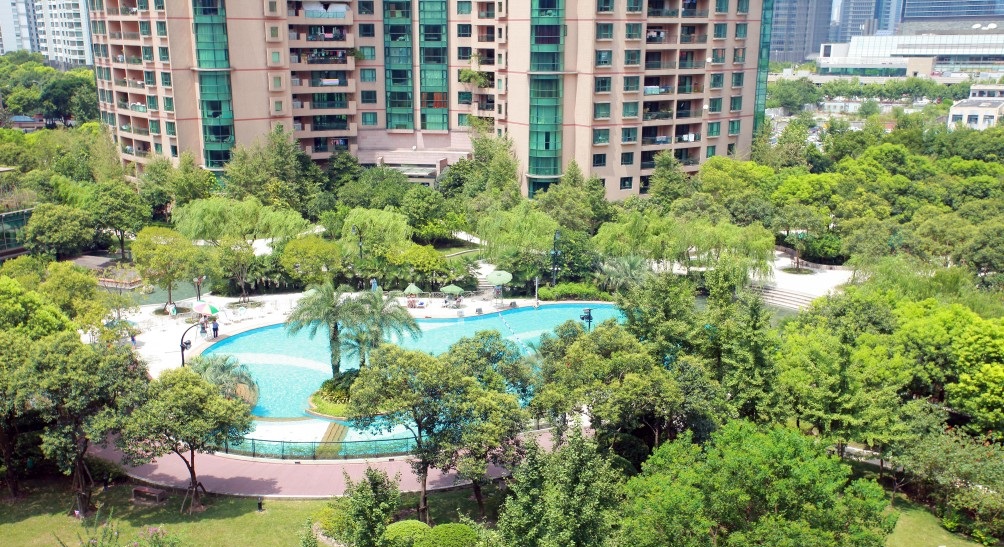 Set in the prominent location of Shanghai facing the historic buildings on the West Bund across Huangpu River in a GFA of 430,000sqm, Yanlord Garden is a prestigious, secure and luxurious compound. This compound is dotted with landscaped gardens, smart clubhouse, high and medium-height apartment blocks (total 1900 units) is home to many expats of the city. Offering professional property management, good security, services and onsite sports facilities Yanlord Gardens is recognised as a national model for property management.
4. Times Square Apartments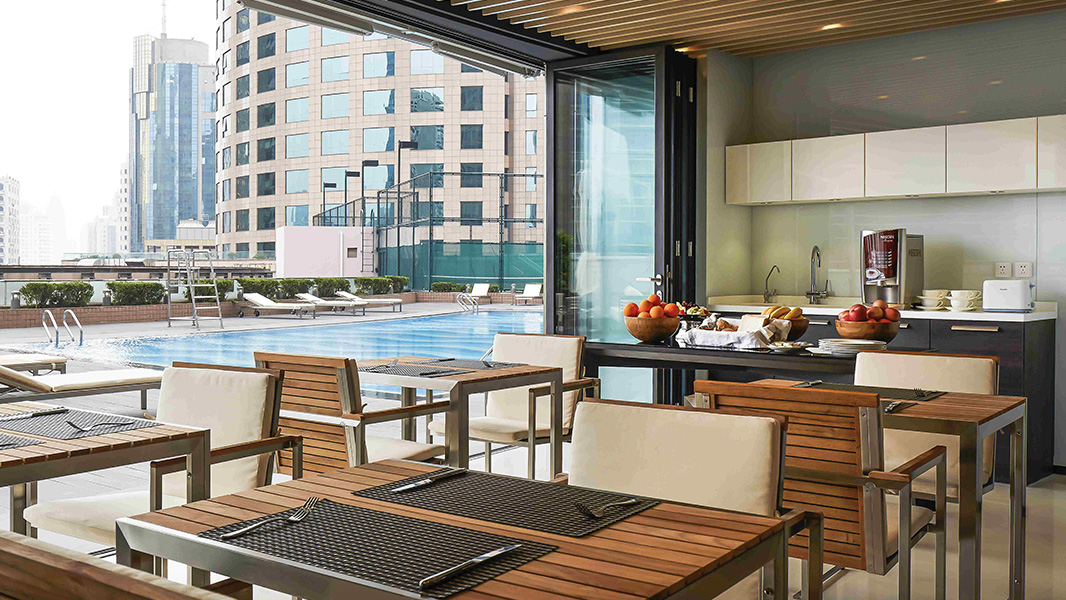 Located on Huaihai road, Times Square Apartments is equipped with enhanced services and the latest amenities that cater specifically to the needs of tenants. The compound offers some of the best views in Shanghai, and the recent renovation meant enhanced facilities in all aspects. The gym is well-equipped with the latest technology to please all fanatics. The outdoor pool is truly amazing for both, kids & adults.
The latest brain child of the Times Square Apartments team is the Lounge. Light tonic with fruits, bread and coffee are served every morning for tenants to kickstart their day. Whether you are in for a quick bite before work or a chat with the neighbours over coffee, the Lounge will serve as a comfortable communal space for tenants to interact and enjoy.
5. Grand Gateway 66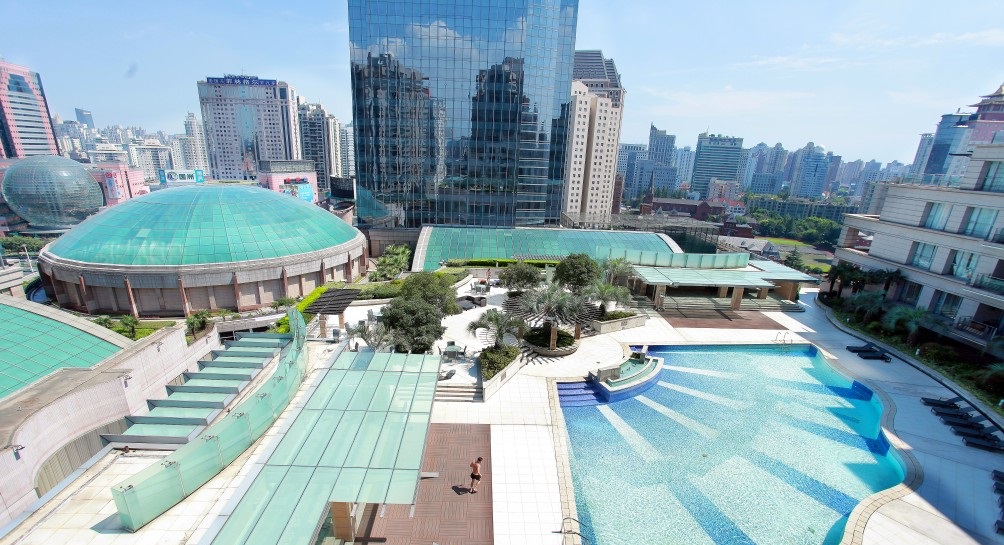 Another great rooftop swimming pool, this time in Grand Gateway 66 at the core of Xujiahui's commercial district. The complex comprises Grand Gateway 66 Garden I (RT I), Grand Gateway 66 Garden II (RT II) and the Serviced Apartments (SA). The three buildings together offer 629 suites for lease — 268 units in each of the Grand Gateway 66 Garden towers and 93 units in the Serviced Apartments. The luxurious clubhouse occupies the seventh floor of the Serviced Apartments, auxiliary facilities include VIP lounges, as well as a roof-top swimming pool, tennis courts and a garden. Grand Gateway 66 is the largest serviced apartment complex in Shanghai and ideal for the expatriate community.
6. Gubei One Park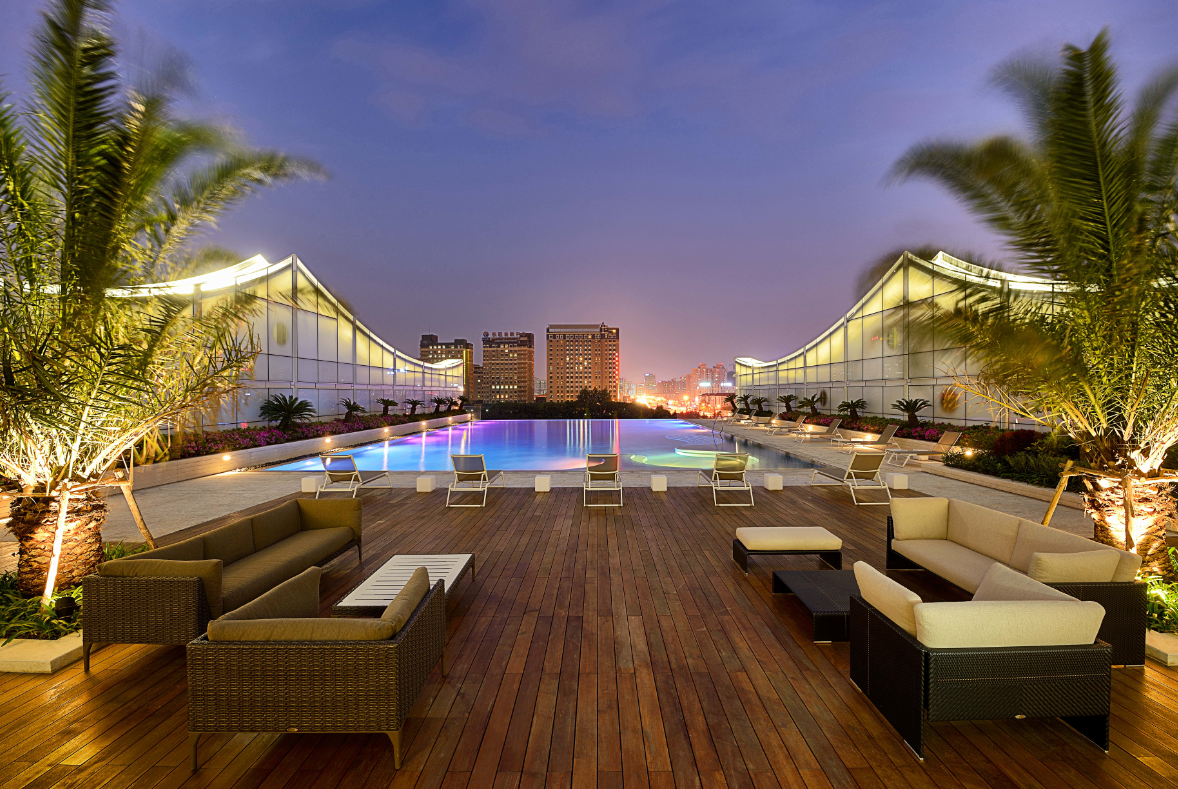 Since its opening last year, Gubei One Park has stablished itself as one of the most luxurious residential complexes in the city. There are eight apartment blocks in the project filled with breath-taking units with state-of-the-art interiors and ultra modern appliances. The project also includes around 16 standalone villas, a clubhouse and access to a golf course. On-site facilities include: swimming pools (indoor & outdoor), cinema, gym, and tennis courts.